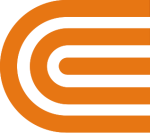 Retiree Self-Service
As a retiree from the company, you'll have the same self-service access to your personal and financial information as you did as an employee. To gain access, you'll need to complete the one-time registration process.
Although you'll register through the Con Edison site, you don't need to be a customer or live in our service area to sign up for retiree self-service. If you are a Con Edison customer and already created an online account, you can use the same email address and password to register for retiree self-service.
You'll need your employee ID and last pension net paycheck amount to verify your identity. If you have not received your first pension check, you can use your last net paycheck as an employee.
Once you're registered, you can:
Update your personal information, including your address, email address, and phone number.
Update your direct deposit and tax withholding information.
View your paystubs and benefits enrollments.
Contact the HR Service Center by submitting a request. You can also check the status of previous requests.
Print your pension verification letter.
O&R Benefits Department Contacts
For general information, direct deposit inquiries and address changes: 1-800-577-9527
Health Insurance
Jeannine Pietrobuono
email: pietrobuonoj@coned.com
phone: 1-845-577-2783
fax: 1-845-577-2018
401k/Pension/LTD
All Other Inquiries
Liz O'Halloran
Benefit Manager
email: ohalloranl@coned.com
phone: 1-845-577-2783
Pension Verification Letter
Log in or register for Retiree Self-Service to print your pension verification letter.
Currents
Keep up-to-date on internal news by checking out Currents, the weekly employee publication of Orange & Rockland.